Penguin emoticons
In this page we've got the cutest and funniest penguin emoticons on the web! These animations and smileys are free for everyone to use. Send them to your friends and have fun!
Penguin Smileys
We've also got some cool text versions of these penguins that you can make. They're not as flashy and vibrant as these animations, but they're still pretty awesome. Check them out using the link below.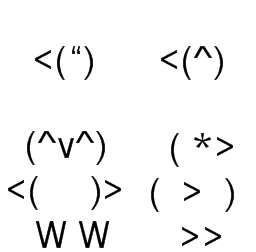 To see the text penguin emoticons click here.
You can send these as text smileys. They can be copied and pasted just about anywhere on the web. Check them out!