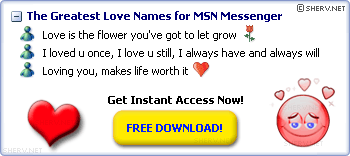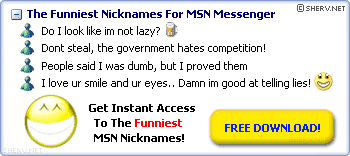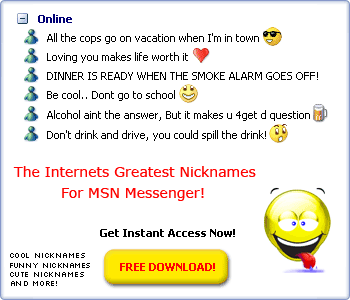 Valentine's Day MSN Names
Share your love this Valentine's Day with a cool Valentine's Day MSN Name in your MSN Messenger! Browse the collection and when you find one you like, copy it and set it as your name for MSN Messenger. View our Guide to MSN Names if you need some help and don't forget to Submit your valentines day names to our database! Surf the Valentine MSN names below!
Valentine's Day MSN Names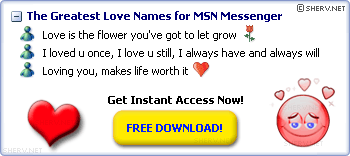 To love is to receive a glimpse of heaven
Love is a game that two can play and both win
Falling in love is so hard on the knees
Love turns winter into summer
Love is like a fire. Whether it is going to warm your hearth or burn your house down, you'll never know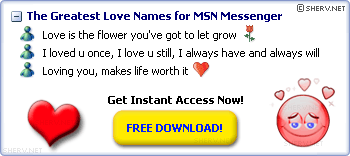 Need more Valentine and love related names for MSN Messenger? Check out the Love MSN Names!
More MSN Names
If you liked these msn names, be sure to check out our other collections, simply visit the MSN Names section where you can find lots more cool names and ever cooler tricks!
More MSN Names :
Cool MSN Names
Funny MSN Names
Cute MSN Names
Love MSN Names
© 2003-2007 Sherv.NET MSN Names
You may not reuse, reproduce or redistribute this content in any shape, way or form without obtaining our prior written consent.