News: MSN Messenger 6.2 Released
Posted on Thursday, April 22 @ 14:01:15 UTC
MSN Messenger 6.2
MSN 6.2 is now out, Download MSN Messenger 6.2 here :
-> Download MSN Messenger 6.2
No major changes are present here, most of the old tools are working including the CE/DP Stealer.
For those of you who don't know, the
CE/DP Stealer
is a tool to
steal your MSN contacts display pictures and emoticons
. Download it right here: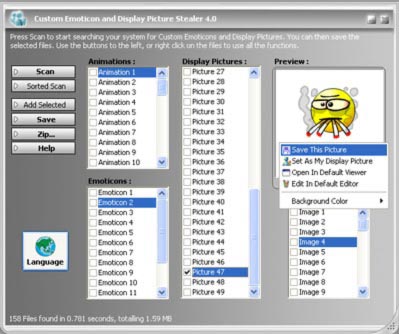 + Download Emoticon/Display Picture Stealer
You can also get your hands on the thousands of free MSN emoticons and Display Pics available here to have some extra fun with MSN 6.2!
Visit the MSN EMOTICONS sections for thousands more!
A lot of high-quality display pictures are available in the free display picture section:
Visit the MSN
DISPLAY PICTURES
for free MSN display picture packs.