Big tongue animated emoticon
These are the big tongue emoticons we have. We found 2 results. All of our big tongue smileys are free to download.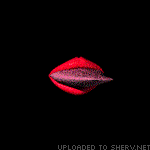 Add humor and character into your messages with this tongue icon.
Added on 20 January, 2013
Filename: scary-tongue-smiley-emoticon.gif
File size: 30486 bytes
Rated 4.42 from 13 votes
12 frames measuring 150 x 150 pixels

This is a funny image of a little hippopotamus.
Added on 07 February, 2014
Filename: hippopotamus-smiley-emoticon.gif
File size: 42465 bytes
60 frames measuring 70 x 113 pixels