Throat smilies and emoticons
These are the throat emoticons we have. We found 3 results. All of our throat smileys are free to download.

What a hand gesture work of art this turned out to be!
Added on 04 August, 2012
Filename: choking-gesture-smiley-emoticon.gif
File size: 1936 bytes
Rated 3.90 from 10 votes
1 frames measuring 100 x 88 pixels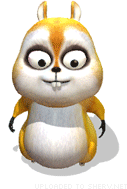 A scary looking hamster is threatening to kill someone of course his own size!
Added on 21 December, 2012
Filename: throat-slash-smiley-emoticon.gif
File size: 290550 bytes
Rated 4.00 from 10 votes
24 frames measuring 127 x 189 pixels

This is an image of an evil creature, popularly known as "Diablo".
Added on 10 February, 2014
Filename: mean-devil-smiley-emoticon.gif
File size: 124681 bytes
Rated 4.67 from 6 votes
63 frames measuring 77 x 65 pixels