Talking on the phone emoticon
These are the talking on the phone emoticons we have. We found 3 results. All of our talking on the phone smileys are free to download.

How unique is this shock icon?
Added on 17 July, 2012
Filename: phone-shock-smiley-emoticon.gif
File size: 51225 bytes
Rated 4.14 from 7 votes
16 frames measuring 110 x 81 pixels

Our emoticon trollface is busy doing what he loves to do: trolling!
Added on 08 November, 2012
Filename: trolling-rage-smiley-emoticon.png
File size: 4355 bytes
1 frames measuring 82 x 98 pixels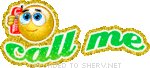 This is an image of a smiley face holding a pink phone up to its ear as if it is having a conversation.
Added on 07 February, 2014
Filename: phone-call-smiley-emoticon.gif
File size: 20411 bytes
3 frames measuring 150 x 68 pixels