Photorealistic emoticon
These are the photorealistic emoticons we have. We found 2 results. All of our photorealistic smileys are free to download.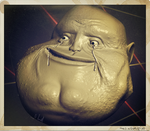 Without a doubt this is one the best forever alone guy around!
Added on 08 November, 2012
Filename: photorealistic-forever-alone-rage-face-smiley-emoticon.png
File size: 33647 bytes
Rated 4.25 from 6 votes
1 frames measuring 150 x 131 pixels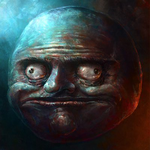 For sure this artistic Me Gusta emoticon is one the best Me Gusta guy faces available today.
Added on 08 November, 2012
Filename: photorealistic-me-gusta-face-smiley-emoticon.png
File size: 39046 bytes
Rated 3.46 from 12 votes
1 frames measuring 150 x 150 pixels