Peek smilies and emoticons
These are the peek emoticons we have. We found 2 results. All of our peek smileys are free to download.

This is an image of a sign that indicates "up".
Added on 18 January, 2014
Filename: indicating-upwards-smiley-emoticon.gif
File size: 20334 bytes
34 frames measuring 58 x 49 pixels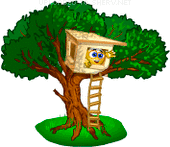 The image is of an individual staring from inside a tree house.
Added on 14 February, 2014
Filename: tree-house-smiley-emoticon-animation.gif
File size: 213857 bytes
Rated 4.90 from 5 votes
40 frames measuring 170 x 147 pixels