Free lisa emoticon
These are the lisa emoticons we have. We found 3 results. All of our lisa smileys are free to download.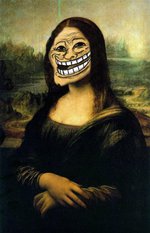 This is a very funny emoticon picture of Mona Lisa with the face of the Troll Guy meme character replacing the original face of Monalisa.
Added on 03 November, 2012
Filename: mona-lisa-troll-face-smiley-emoticon.jpg
File size: 9060 bytes
Rated 4.42 from 20 votes
1 frames measuring 150 x 233 pixels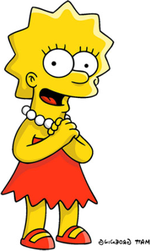 We have only just added the the simpsons smiley shown above.
Added on 02 December, 2012
Filename: lisa-simpson-smiley-emoticon.png
File size: 37003 bytes
Rated 4.71 from 12 votes
1 frames measuring 150 x 251 pixels

This is a funny image of a smiley face.
Added on 06 February, 2014
Filename: mona-lisa-smiley-emoticon.gif
File size: 43818 bytes
Rated 3.57 from 7 votes
41 frames measuring 129 x 132 pixels