Fuuuu guy emoticon
These are the fuuuu guy emoticons we have. We found 2 results. All of our fuuuu guy smileys are free to download.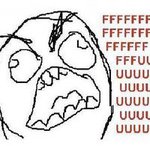 This is the FFFFUUUU Guy meme emoticon from the Rage Comics series.
Added on 03 November, 2012
Filename: fuuuu-troll-smiley-emoticon.jpg
File size: 9343 bytes
Rated 3.94 from 8 votes
1 frames measuring 150 x 146 pixels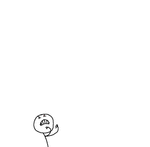 What you see here is the animated Mr.
Added on 08 November, 2012
Filename: mr-rage-smiley-emoticon.gif
File size: 178791 bytes
Rated 4.91 from 11 votes
44 frames measuring 150 x 147 pixels